Thank you for taking interest in helping HEALS!
The dental and medical clinics of HEALS have many dedicated staff members working hard to keep children healthy. Their commitment makes a difference in children's lives each day throughout Huntsville and Madison County, and there are several ways you can help out, too!
From helping our administrative staff, to walking with the children from our site schools to the clinics, to helping with our special events, there are several ways to serve.
Become a medical, dental or clerical volunteer
With further help from the local medical and dental community, we could more efficiently serve the students at Huntsville City School and Madison County Elementary locations.
Doctors, dentists, Nurse Practitioners, Dental Hygienists, and everything in between, the HEALS clinics always appreciate the extra helping hands!
Email us or call the HEALS Administrative Offices for more information: (256) 428-7560
Join us for our special events!
Each year, HEALS hosts Stars Dancing for HEALS, a fun-filled gala fundraising event. Volunteers needed!
We are also blessed to be the beneficiaries of several other community events hosted throughout the community, so we are always looking for volunteers leading up to the event and on our big day! Visit our special events page, and sign up today!
Email us or call the HEALS Administrative Offices for more information:
(256) 428-7560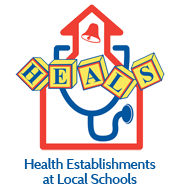 Contact Us Today!
As you see, there are several ways to help out the crew of HEALS, and the list keeps growing–what a great way to help out the kids of our community!
If you are interested, or have an organization that would like to help, please call (256) 428-7560 or email us to find out more information and sign up TODAY!
Find out about other fun ways to help HEALS!
Valuable Is the Work You Do
Valuable is the work you do.
Outstanding is how you always come through.
Loyal, sincere and full of good cheer,
Untiring in your efforts throughout the year….
Notable are the contributions you make.
Trustworthy in every project you take.
Eager to reach your every goal.
Effective in the way you fulfill your role.
Ready with a smile like a shining star,
Special and wonderful—that's what you are.
-Author unknown, courtesy of Points of Light Foundation