We are honored to have professional dance instruction from select dancers at Southern Elegance Dance Studio , Madison Ballroom Dance Studio, Huntsville Ballroom, and the community! Each Star is paired with a local, professional dance instructor to prepare one dance for the night of the event. They receive approximately 20 hours in lessons to prepare for the dance.
HEALS appreciates the willingness of the Stars and instructors to step into the spotlight to benefit the children we serve at our school-based health care clinics. Without their support and enthusiasm, this event would not be possible.
Meet the 2019 Dance Instructors!

Makennah Morring began dancing at the age of 3 in Jacksonville, FL. At the age of 12 she moved to Athens, AL and continued her training at the Dance Factory and Huntsville Ballet Company. At 13 she landed her first professional job as a dancer in the musical production of The Middle of Nowhere. She has had the privilege of continuing to train with top choreographers across the United States.  She has trained at New York City Dance Alliance, Oklahoma City University, Colorado University, Lexington Ballet, and World Class Gymnastics.
Her most recent roles in theatre and stage include Dirty Dancing, Cinderella, and 42nd Street as pre-show entertainment for the Broadway Theatre League of Huntsville, AL. She has appeared in several country music videos.  MaKennah was cast as the Lead Russian in the professional production of the Ballet Nutcracker.
She is also a USA Dance National Champion of 2014 in bronze/silver International Latin and Standard ballroom dance.  MaKennah continues to train and compete as well as instruct International Latin and Standard ballroom. She is certified to teach numerous genres of dance.
Personal Quote: "Dance should never be taken for granted.  I have had dance taken away from me.  I was told at sixteen years old, I would never dance again.  I purposed in my heart then that from that day on dance is a privilege and a gift and if I ever got the chance to dance again, I would do it with all my heart and Give God the Glory.  I was healed from severe nerve damage and today I dance with a joy of knowing I have been given a second chance at the thing my heart desires, and that is to dance."
Makennah participated as an exhibition dancer at the Stars Dancing for HEALS event in 2017, and instructed the Crowd Favorite 2nd runner up in 2018! She is excited to be back this year!
---
Christopher Dawson, from Madison Ballroom Dance Studio, hails from the south side of Mississippi, near the Louisiana border, from Tylertown, MS and is a 2011 graduate of Mississippi State University (Go DAWGS!!) in Chemical Engineering.
He is a former apprentice of the Black Belt Salsa system, headed by Gabriela Gonzalez, and one of the 2014 Star instructors, Carlos Colòn. Having trained in the art of latin dance for 6 years, Chris has participated on several performance teams, most notably one of the three duos that performed in several songs for Tiempo Libre in 2013 and has received training from an elite instructor from Milan, Italy, by the name of Fernando Sosa!
He is currently a student of the illustrious Javier Campines and Erica Reyna, world champions in Bachata, from Los Angeles, California. They've been teaching salsa and bachata for over 10 years and have toured the world, teaching their love for the dance. Their team, Clave Y Tumbao, has a satellite team here in Huntsville, led by Erick Ordonez.
Christopher has a passion for helping others, volunteering at his church, among other things and is ecstatic to be part of helping these children realize a brighter future so that they can one day give back to this community.
Christopher loves the art of salsa dancing and wants to become a professional teacher and instructor one day! This is his fifth year instructing for Stars Dancing for HEALS!
---
Aaron Greer, along with his wife Victoria, opened a new dance studio in August 2018. Huntsville Ballroom opened August 10th, 2018 at Campus No. 805.
Aaron and Victoria Greer offer different classes each week ranging from traditional waltz to cha-cha and swing dancing. They have nearly 40 years of experience and compete professionally.
"The thing that makes us stand out is that we can make it easy," Aaron Greer said. "I tend to try to straddle the technicalities of it while still making it simple and easy to understand. To use an analogy, it's like taking a calculus problem and using addition and subtraction to explain it."
"I think the foot traffic and the breweries are an added perk. "In the past, a few of our clients have asked us to serve alcohol at our weekly dance parties, but we don't have a liquor license. Now those who want that option can just go pick up a purple cup and come on back."
Aaron is certified in Bronze American Smooth and Rhythm through Dance Vision and is pursuing Silver and Gold certification in American Smooth and Rhythm and Bronze, Silver and Gold in International Standard and Latin.  He describes himself as patient with his students and says his goal is to help his students be the best dancer they can be, while also having a lot of fun! To complement his dancing, Aaron has experience with music theory and performance. He is a finalist in Rising Star American Rhythm, Open American Rhythm, Rising Star American Smooth and Open American Smooth competitive categories. We are pleased to have Aaron back for the second year in a row as an instructor for Stars Dancing for HEALS, after a break of four years!
---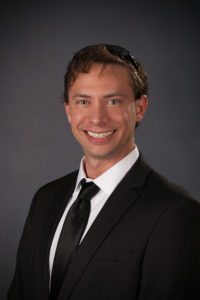 Hal Reid is the owner of Hal Dance. He has studied dance for the last 11 years as both a teacher and amateur competitor. He dances both International Standard and International Latin styles.
By day, Hal works as an Electronic Design Engineer. He graduated from Georgia Tech in Computer Engineering, and, before his days as a dancer, played trombone in the GT Marching Band.
This is Hal's fifth time participating in Stars Dancing for HEALS!
---
Rick Jones and his lovely wife Elizabeth own Southern Elegance Dance Studio. Rick  is a certified teacher with the National Dance Council of America. He has over 20 years of teaching experience and is also a 3 time Theater Arts Finalist in national competitions.
"I started my dance career in 1994. Since that time I've not only helped people to become better dancers and learn to enjoy life more, I have also for several years trained other dance instructors in the industry today."
Rick has participated in Stars Dancing for HEALS since the beginning, either through instruction, supplying instructors through his studio, or just wowing the crowd with an exhibition dance the night of the event. We are pleased to have Rick back as an instructor this year!
---
Roberto Dextre is from Madison Ballroom Dance Studio. Born in New York, NY of Dominican and Peruvian descent, Roberto began dancing salsa, bachata, and merengue at a young age during the social gatherings of his traditional Hispanic family.
However, it isn't until college at Binghamton, NY where Roberto was first exposed to the basics and technique of salsa dancing during an event called Fiesta Latina held by the Society of Hispanic Professional Engineers at Binghamton University. It was also at this event where Roberto saw his first salsa performance dance team and developed the idea of becoming a performer.
Roberto continued his career path to Huntsville, AL, where he was exposed to the University of Alabama in Huntsville Salsa Club. Roberto began taking lessons with the UAH Salsa Club and proceeded to be exposed to the wonderful salsa community here in Huntsville. Roberto joined the UAH Salsa team, his first performance team as a student salsa dancer. Roberto's first performance was held at the Las Vegas Salsa Congress in Las Vegas, NV. This lead to other performance teams known as Corazon de Alabama and Charger Salseros.
Currently, Roberto is part of the Clave y Tumbao Rocket City dance team lead by world champion instructors from Los Angeles, CA. Roberto began teaching with the UAH Salsa Club. However, he then proceeded to become one of the co-founders of the renowned Baila Huntsville, a top-tier organization in Huntsville, AL for salsa dancing lessons. This is his second year instructing for Stars Dancing for HEALS after winning Crowd Favorite with his Star in 2017!
---
Bob Pratico has been competing in Ballroom Dance with his lovely wife Debbie since 2006. They have competed at several National Championships winning a national title in Los Angeles in 2013. They have also danced at the world championships in Paris and Blackpool, England, and Bob also competes with their professional coach. Specializing in International Standard and American Smooth, as a full-time engineer he enjoys teaching on a limited basis and performing exhibitions. Bob jumps at the chance to work with handicapped people who want to dance, having taught a blind girl to dance beautifully.
Bob is returning to instructing for Stars Dancing for HEALS after taking a few years off!
---
Alessandro Scalora
This is his first year instructing for Stars Dancing for HEALS!