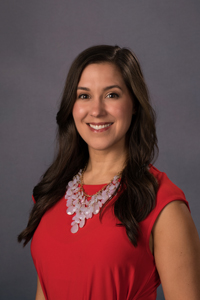 Stephanie Bastiaans
Stephanie Bastiaans is a returned to Huntsville native who works at Lockheed Martin Space. Stephanie manages Lockheed Martin's philanthropy and employee morale and has a passion for community engagement. Stephanie cares deeply for the Huntsville community and her favorite part of her job is managing grants and sponsorships for nonprofits. Stephanie serves on the Huntsville Botanical Gardens Advisory Board as well as the Corporate Giving Networking Planning Committee. With a background in mental health, Stephanie is passionate for the HEALS mission and believes children deserve the health foundation required to thrive. She is dancing because she wants to encourage the YP community to support this mission to ensure the future of our community. In her spare time Stephanie enjoys the outdoors, scuba diving, and traveling.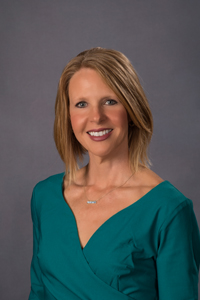 Michelle Driggs
Michelle Driggs currently serves as Branch Manager at IBERIABANK. The most fulfilling part of her job is developing long-lasting relationships with clients through meaningful conversations. Aided by a caring team of business partners, Michelle is able to identify her clients' financial needs and provide them with a high level of personal service.
Prior to joining IBERIABANK Michelle was the Executive Assistant for the Director of the Huntsville Museum of Art.
She grew up in Franklin, Tennessee and graduated from the University of Tennessee, Knoxville. After returning to Nashville, she served as Vice President of Operations with IMA Bankcard Systems.
Michelle aligns herself with organizations that share her commitment to community. She serves on the Board of the United Way of Huntsville and as Ambassador to the Chamber of Commerce. Because she values helping others satisfy their needs, she is thrilled to be part of the HEALS Dancing with the Stars event.
Michelle enjoys running in her spare time and has completed 27 half marathons. 
Along with her husband of 28 years, Julio, Michelle resides in Madison, Alabama. Julio served in the 160th Special Operations Nightstalker Unit before retiring out of Fort Campbell. Together, they have four children and three grandchildren. Their children cover almost the entire SEC, from the University of Tennessee to Mississippi State to the University of Alabama. This makes football season lively!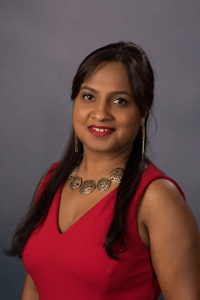 Dr. Bhavna R Gowda
Introducing Dr. Bhavna R Gowda. She comes from a family of doctors and was exposed to the world of medicine from birth.  Her parents were dedicated physicians and opened up the wonderful world of medicine to her.  Since then, she cannot ever remember not wanting to be a doctor.
Dr. Gowda received her medical education from M.S.Ramaiah medical college in Bangalore, India. During her 3rd year of medical school, it was during the Public health posting, that she realized she wanted to delve into the world of Community service. Dr. Gowda wanted to learn more about helping people through education, policy making and research for disease and injury prevention. This quest took her to Johns Hopkins University, the world leader in Public Health where she earned her degree in Master's in Public Health.  This paved the way to her next endeavor. In order to put her skills to optimal use, she decided to pursue training as a Family physician.
Dr. Gowda received her training in Family medicine at the Forbes regional hospital – Allegheny Health network in Pittsburgh. During her residency, she was the recipient of the best resident award and was chief resident in the final year. Her journey led her to Huntsville, as her husband was working at the Huntsville Hospital. It was here that she learned  about the quaint little town called Hartselle.  Dr. Gowda has been serving the people of Hartselle for over 10 years and has loved every moment of it.                                  
Her family consists of her husband Dr. Sudheer Kantharajpur, Medical Director of the hospitalist services of the Huntsville Hospital, her sweet and sensitive son Neel who is 9 years old and dreams of being a NASA scientist someday, and her fierce and fiesty daughter Raga who is 6 years old and wants to be a unicorn princess when she grows up. As a family they love biking, taking long walks, watching movies, dancing and reading books. 
Dr. Gowda became aware of HEALS, Inc. earlier in the year. Being a family physician, she knows how imperative it is for children to receive regular medical care in the  form of well visits, where a child or an infant is evaluated both mentally and physically to ensure that the child has reached the appropriate milestones. These visits are important to help identify and treat problem areas and to diagnose problems early on. Immunizations form a very important part of the well visit.  Well visits along with appropriate dental and vision care form the basic building blocks of health care for the children. The organization identifies the underprivileged children  that are lacking in basic healthcare and provides accessible school based quality healthcare to these children in the form of Primary Medical and Dental Services, Social Work Services, Immunizations, Medications, Counseling, Lab Work and Health Screenings in a loving and nurturing environment. HEALS is strengthening the foundation on which these children build the rest of their lives. HEALS is making a difference.              
When approached to participate in Stars Dancing for HEALS, Dr. Gowda was delighted. Combining the two things she loves (dancing and doctoring) for the betterment of children, she said she could not think of a better way to make a difference.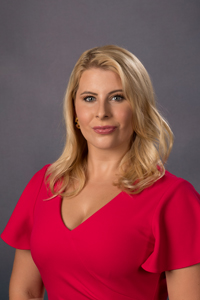 Ashleigh Heinz
Dancing has always been a part of Ashleigh Heinz's life. Born and raised in North Alabama, she spent much of her childhood and young adult years going to dance classes in between school, work, and church. When asked how she feels about participating in Dancing With The Stars for HEALS she shares "I feel privileged for the opportunity to combine my hobby with supporting HEALS' mission to provide quality, accessible healthcare for children."
When she's not working as a small business accountant for Profit Wise Accounting, she's looking for ways to help the community, especially children. At a young age, she realized her passion for children through babysitting, teaching at Sunday School, and even by helping raise her nephew. As an adult, she understands how children can be permanently impacted by disadvantaged circumstances, like poor healthcare, and that those circumstances can lead to future disadvantages. She shares "HEALS is not only a solution for current health problems, but they also lift children up from a place of disadvantage and prepare them for a healthy life."
Ashleigh's passion for dance is second only to her passion for children. She's looking forward to putting decades of dance classes to use for the fundraiser to support 13-year-old Tim with 15 cavities, 6-year-old Aaron with Cerebral Palsy, and so many more.  Will you help Ashleigh meet her goal of raising $20,000 to ensure all children have access to quality healthcare? 
 PS.  She wouldn't be an accountant if she didn't remind you, it's tax-deductible!
Can't attend our event? We want to share the fun with you! Click the link below to follow along with the program!