Days until STARS Dancing for HEALS


Rey Almodóvar &
Rosa Almodóvar
REY ALMODÓVAR is an engineer and business executive born, raised and educated in Puerto Rico. After a career with the US Government, Rey co-founded INTUITIVE® in 1999. He is committed to serve, especially as a mentor to the youth and is active in the Huntsville community.
He and his wife Cynthia support charitable organizations, local schools, and young professionals through incentive programs and volunteering. He has served in several community leadership positions including Chairman of the Board of Directors for the Huntsville/Madison County Chamber of Commerce and Board Member of the National Children Advocacy Center (NCAC). Rey is currently serving as Chair of the Alabama Space Science Exhibit Commission and member of the executive committee for the Business Council of Alabama (BCA).
He is dancing for HEALS to help support an organization committed to keep the underprivileged children healthy.
________
ROSA ALMODÓVAR was born, raised, and educated in Puerto Rico. She moved to Huntsville, AL in 2009 with my husband and two sons. She is currently an educator and has worked with students from pre-k to high school level. She has seen first-hand what an impact good nutrition and healthcare have on students' lives and outcomes. She is dancing for HEALS because she believes that children are our future, and it is in our best interest to make sure that no child in our community is deprived of quality healthcare. A healthy child will be a happier child and better equipped for the challenges in life. Dancing for HEALS is an opportunity to give back to our community and to make a difference in the life of the children that receive health care through HEALS. She feels blessed to be able to be a part of DANCING for HEALS. She is also excited to embark in this endeavor with her brother, Rey Almodóvar and to have some fun showing our "moves".
Lindsay Benton
LINDSAY BENTON is originally from Jupiter, Florida but has been calling Huntsville home since 2005.  She and her husband Jeff have three children together: Emma (18 -athlete and future real estate mogul), Ava (11 – dancer and future small and large animal veterinarian), and Lucas (7 – sweet, funny kinder-grad and future weather scientist); and their largest baby, a St. Bernadoodle named Jimmy Chew. Lindsay is an Alabama licensed cosmetologist who attended the University of Alabama in Hunstville for dual Bachelor's Degrees in Biology and Chemistry, with the goal of one day pursuing a career in women's health, but God's plan for her journey was different, and after their middle child was born she stayed home to care for their family. Watching their oldest child graduating high school and their youngest graduating kindergarten in the same year has been a whirlwind; but it has reminded Lindsay what a blessing it is to be there for every step of each child's journey.  From travel soccer to swim and state level golf, first pets to first crushes, dance competitions to hand-sewn costumes and class mom duties, the ability to encourage and cheer on her kids at every milestone has been an abundant blessing.  
Lindsay dedicated her life to Christ in 2020, and in 2021 was blessed to become a part of a women's small group named Tuesdays with Jesus (TWJ).  The women of TWJ felt a calling to help children in the Huntsville community, and they worked together to start an annual Christmas fundraiser to help support families raising children with physical and mental disabilities.  Through their efforts, TWJ has served the needs of nearly 300 children and their parents, helping to provide for their medical, physical, and financial needs over the past two Christmases.  This work has further deepened Lindsay's passion for helping children.  She believes that while there are many national charities that do great things, our money, time, and talents are most effective in our own backyards.  She is a longtime, passionate supporter of other organizations in Huntsville serving children in need, including The Inner City Learning Center, and in recent years, Kids to Love and Heals, Inc.  Lindsay is a philanthropist at heart and is so excited to dive deeper into serving the children in her community through the Stars for Heals program, and will continue the fight to combat generational poverty right here at home in Huntsville.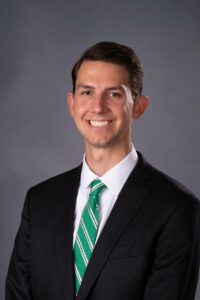 Sam Brunson
SAM BRUNSON was raised in Savannah, Georgia. He attended the University of Georgia and majored in Management Information Systems. Following graduation, he attended the University of Alabama at Birmingham where he obtained his masters' degrees in Health Administration and Business Administration. He moved to Huntsville in the summer of 2020 to join Huntsville
Hospital Health System as an administrative resident. Sam completed his residency in the spring of 2021 and then transitioned to his current position of business manager of operations. In this role he focuses on process
improvement and data analytics projects for multiple areas of the hospital including the emergency department, readmissions initiatives, and transitions of care.
What drew Sam to a career in healthcare administration is
the same thing that makes him excited to be Dancing for HEALS: helping people
receive the right care at the right time at the right place. Childhood is one of the most important times to
receive consistent, quality healthcare, and HEALS does an amazing job at
meeting kids where they are to help them thrive. Sam looks forward to helping
spread the word and raising support for such an important organization in our
community.
From playing tennis and basketball to watching and
drawing birds, Sam enjoys a wide range of hobbies. He is excited to add dancing
to the list. If he's not working on a new piece of artwork for his Etsy shop,
there's a good chance you'll find Sam enjoying a breakfast taco at Little
Rosie's or going for a run on the Aldridge Creek Greenway. Sam resides in South
Huntsville and is an active member of Southwood Presbyterian Church.
Dr. Paul Dang &
Dr. Neeta Kohli-Dang
DR. PAUL DANG was born in London, England but grew up in Toronto, Canada.  He completed his undergraduate degree from the University of Toronto, where he also received his medical degree and met his match and the love of his life, Neeta Kohli.  He then completed his residency training in Internal Medicine, Hematology/Oncology, and is Board Certified.  Along with his wife and their three children, Paul moved to the United States in 1996 where his fourth child was born.
Paul is a member of the Royal College of Physicians and Surgeons of Canada, American Society of Clinical Oncology, the Medical Association of the State of Alabama, and the Madison County Medical Association.  He was the Director of Medical Oncology in Decatur before joining Clearview Cancer Institute in 2005.  Paul has been involved in numerous research publications.  Outside of practicing medicine, Paul enjoys chess, tennis, and hiking with friends in his free time.
Paul firmly believes in the HEALS mission, having dealt with so many adults with suboptimal or no medical insurance.  He believes in ensuring the best care for his patients and sees a similar need to help children in such circumstances.  A healthy child is so much more likely to succeed in life, and so Paul is very excited to support HEALs and their mission.
________
DR. NEETA KOHLI- DANG completed her undergraduate and medical training at the University of Toronto from where she graduated with honors. She completed her residency in Otolaryngology at the University of Toronto, including the world-famous Hospital for Sick Children.  She is a Board Certified in Otolaryngology, Head and Neck Surgery.  She is also a fellow of the Royal College of Physicians and Surgeons of Canada.  Neeta has had a successful and busy practice for several years with vast experience in the treatment of ear, nose, and throat disorders, both pediatric and adult. 
Neeta has been selected as a guest speaker for the North Alabama Nurse Practitioner Association Symposium on a regular basis.  She also lectures to nurse practitioner students at the University of Alabama in Huntsville.  She has been Chief of Otolaryngology at Huntsville Hospital and a member of their Surgical and Clinical Review Committee.  She was trustee of the Board of Directors at Crestwood Hospital and a member of Crestwood Physicians Leadership Group.  She is a member of the American Academy of Otolaryngology, Head and Neck Surgery. 
Neeta strongly believes in the HEALS mission – having treated so many children.  She absolutely wishes no child left behind regardless of their circumstances.  She is proud to be dancing for the HEALS program.  She is married to Paul and they have four children, three married, with their youngest still in college.
Maike DeMaria
MAIKE DEMARIA is the the owner and CEO of Capabilitix LLC. Located in Madison is a native from Germany but later became a U. S. Citizen and resides in Alabama. She has experience in several fields, but her extended work experience and passion is Health Care Administration and Project Management. As a spouse of a member of the Armed Forces, she moved every three years but used this to her advantage as an opportunity to gain business experience in a multitude of varying fields. She also was an astute learner and used this opportunity to manage cultural differences effectively. In every situation she looked for ways to serve the community (including the military community).
After moving to North Alabama from Iowa, Ms. DeMaria learned about the health care challenges for children in this area which is different from the social safety nets she knew from Germany. Every child should have the same opportunity of good and continuous healthcare. During COVID the need increased and as our environment changes, we need to make sure all children are provided the support to learn for the future without worrying about having basic health care needs covered, including dental and vision needs. As a firm believer to be a servant of the community she volunteers to serve with the goal of making a difference right here in Madison/Huntsville.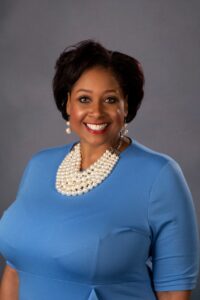 Kristina Hendrix
KRISTINA HENDRIX, a native of Athens, Kristina Hendrix is an enthusiastic civic volunteer in both Madison and Limestone counties.  Kristina served as the 2021-2022 president of the Junior League of Huntsville where in 2021, they celebrated the 50thanniversary of its signature fundraiser, Apple Annie. During her tenure, the League raised nearly $70,000 for local charities. Kristina proudly lent her expertise to the Athens-Limestone Community Association. Through public relations and development, ALCA was able to renovate the historic Trinity High School into the Pincham-Lincoln Community Center at the Trinity-Fort Henderson Complex 45 years after the school closed.
Kristina is active on numerous nonprofit boards such as the Community Foundation of Greater Huntsville, Arts Huntsville, ZeroZero Foundation, and the Huntsville Botanical Garden Advisory Board. She is also a member of Alpha Kappa Alpha Sorority, Inc., Public Relations Council of Alabama (PRCA), Southern Public Relations Federation (SPRF), and the Public Relations Society of America. 
Professionally, Kristina has worked in the public relations field for nearly 20 years. She is a graduate of the University of Alabama and the University of Memphis. Kristina is the Communications Director for national defense and space exploration hardware programs at Dynetics, a Leidos subsidiary. She has been recognized by both PRCA and SPRF with the Professional Achievement Award, the highest individual honor bestowed by the organizations. In 2020, the University of Alabama honored her with the Outstanding Alumna in Public Relations Award. 
Kristina is excited to partner with HEALS, Inc. to make a healthy child a happy child!
Brittney Shonk
BRITTNEY SHONK is the Senior Vice President, Private Banking for Merit Bank. She focuses on providing comprehensive financial solutions and offers unparalleled service to high-net-worth clients. She is responsible for lending, investment strategies, trust, and financial planning. She started her career with Compass Bank in Huntsville (later bought by PNC) in 2014 where she served in a number of roles in Retail and Commercial Banking. 
Shonk earned a B.S. in Business Administration and Finance from Columbia Southern University and graduated top of her class- Magna Cum Laude.
Shonk is passionate about serving her clients as well as her community, and currently does so in various capacities. She currently serves on the Board of Directors for United Cerebral Palsy of Huntsville and Tennessee Valley. Brittney is also a member of the Huntsville Museum of Art Foundation Board, where she serves as an officer. She also serves on the Executive Leadership Team for the American Heart Association and the Professional Advisor Council for HudsonAlpha. She also serves as a Mentor for The Catalyst Center for Business and Entrepreneurship.
Her personal interests include interior design, physical fitness, the arts, and time with family.  Brittney and her husband Darrell, have two children: a daughter Blaire and son Dean. They also have a Goldendoodle, Shepherd. They reside in Owens Cross Roads, Alabama.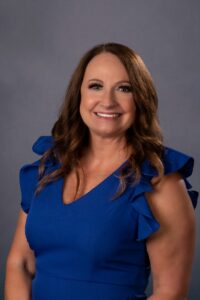 Nancy Tredaway Stuart
NANCY "NAN" TREDAWAY STUART – Since moving to Huntsville from Charlotte in 2001, Nancy "Nan" Stuart has been an active member of the Huntsville community.  Nan has been involved with many non-profit organizations that benefit the community including The National Children's Advocacy Center where she served as Board President, The EarlyWorks Museum where she served as Treasurer, The Gothic Guild, The Women's Guild of the Huntsville Museum of Art, The Huntsville Ballet Guild, and The United Way where she served as Madison County Campaign Chair.  A natural leader, Nan's expertise in Accounting and Internal Controls often makes her a sought-after board member in respective communities.  Nan is excited to bring her extensive fundraising experience to further the mission of HEALS – keeping children healthy – by providing on-site medical, dental, optometry care, and social services to children, who harbor abundant needs with limited resources.
Nan has always had a special place in her heart for children.  While growing up in Jacksonville, Alabama, her multi-family babysitting duties led her to eventually becoming an elementary school teacher.  As a former teacher, Nan understands how important children's health is and how it affects so many other areas in a child's life.  She is excited to be representing HEALS in their endeavor to improve children's lives and invites you to join in the fight for children's health and help break the cycle of poverty.  
Nan attended Jacksonville State University and The University of Nevada in Las Vegas and then earned degrees from Birmingham-Southern College, Samford University, and The University of Tennessee.  Nan is a Certified Public Accountant and Certified Information Systems Auditor.  Nan is an active member of Huntsville First United Methodist Church, and in her spare time, enjoys running, swimming, water and snow skiing, kayaking, hiking, playing tennis, and boating.  What she loves the most is spending time with her family.  Nan is the proud mother of three, a talented musician who is twenty-one and seventeen-year-old twins who are seniors at Huntsville High School.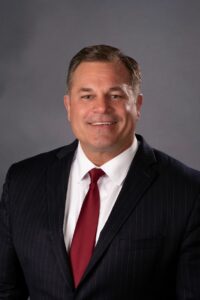 Sheriff Kevin Turner
SHERIFF KEVIN TURNER is a veteran law enforcement officer who started his career with the Madison County Sheriff's Office in 1992. For six years he served as a patrol deputy, and investigator, and was appointed North Alabama's first Gang Investigator.  
In 1998, Kevin was appointed investigator with the Madison County District Attorney's Office, where he worked in the Criminal Investigations Division and The Violent Crime Unit.
Kevin was a member of the Madison-Morgan County Narcotics Unit and assisted in founding the Alabama Gang Investigators Association where he served as the founding President. 
In 2010, Kevin was appointed Chief Investigator for the Madison County District Attorney's Office and led the Criminal Investigations Division, The Worthless Check Unit, Restitution and Recovery, Computer Forensics Unit, and the Violent Crime Unit.
In January 2019, Kevin was sworn-in as the Sheriff of Madison County.  The Sheriff's Office has over 400 employees and services all of Madison County.
Sheriff Turner and his wife Corley have two children and live in Madison County.
Sheriff Turner is participating in Stars Dancing for HEALS because of his love for kids.  Sheriff Turner has placed an emphasis on supporting the kids in our community.  He has partnered with the Madison County School System to increase the size of the School Resource Officer Unit, and he also implemented "Beards for Babies" in 2020.  The program allows employees to grow facial hair for a $25 monthly donation.  Beards for Babies has donated $40,000 in two years to the Melissa George Neonatal Memorial Fund.

Makennah Barnes
Stage 22
Christopher Dawson
Independent Instructor
CHRISTOPHER  is returning for his 8th year as an instructor for HEALS., ever excited to serve the kids of this community! Some years ago, he was inspired by a mentor who changed the course of his life with a different definition of success.  "How many people's lives are better off because you've lived?"
Since then, it's become his primary goal, to ensure that he becomes the person that leaves a positive impact in everything, whether at his current position with Chick-fil-A by day or as a Latin instructor by night, which he's been doing for the past 8 years. He finds nothing more fulfilling than making someone else's life better; for that reason, we are glad to be working with Christopher once again!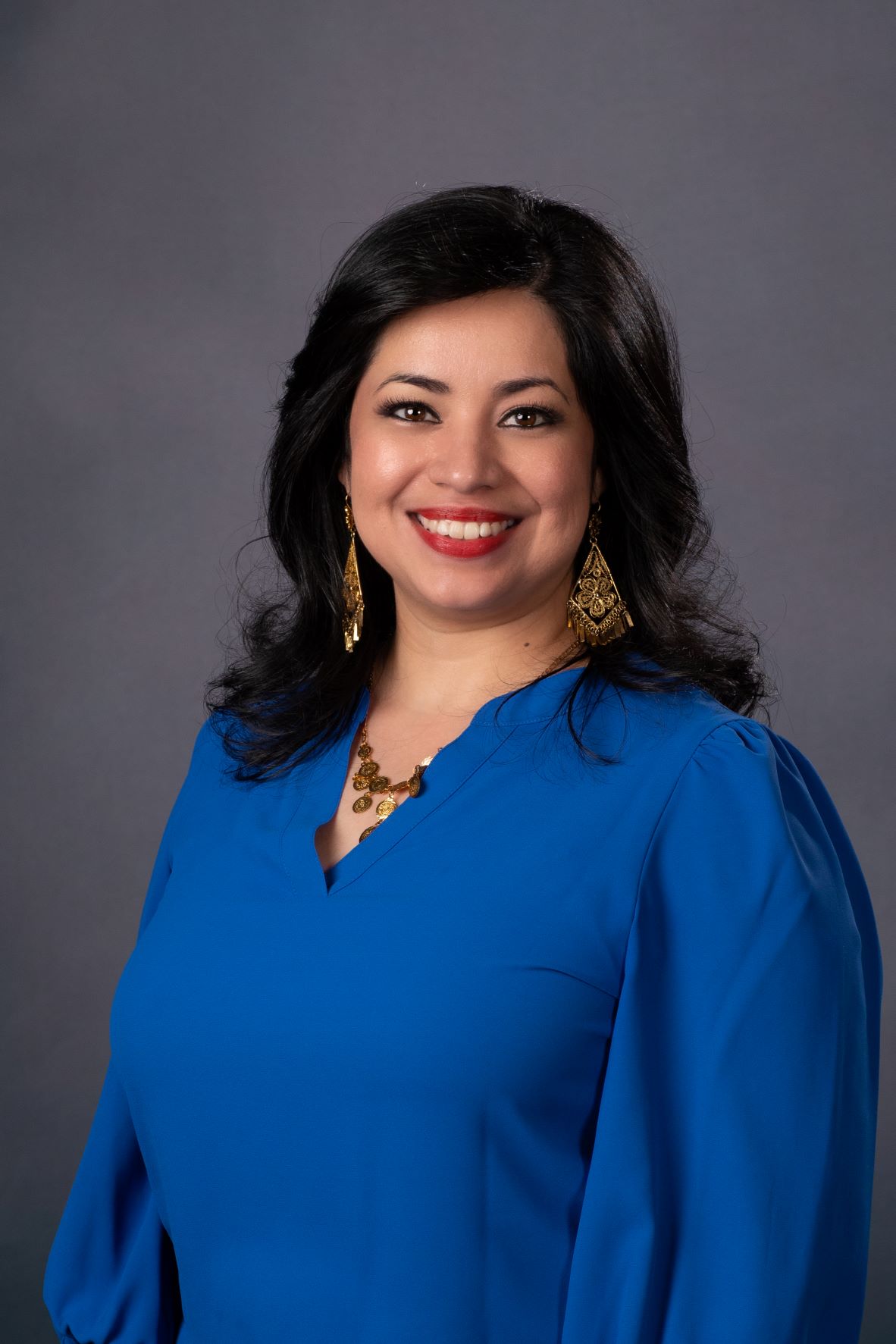 Gabriela Gonzalez
Baila Huntsville
GABRIELA is addicted to Salsa dancing and loves teaching it.  She's also Auntie Gaby, Entrepreneur, newly devout Marketing geek and wanna be beach bum. 
After fifteen years in a corporate Engineering career, Gabriela took a leap of faith and decided to pursue dance full time. Aside from all the physical and mental health benefits, dance creates a sense of community and inclusion, and Gabriela loves how much joy it can bring into peoples' lives.
Through her classes and events, she's witnessed first-hand the birth of countless of new friendships and even individuals finding the loves of their lives through dance. She co-founded Baila Huntsville (bailahuntsville.com), a Salsa and Bachata dance academy, and has been dancing and teaching in the Madison/Huntsville area for over ten years.
She's also a co-founder and organizer of the annual Atlanta Salsa Bachata Festival, which welcomes over 1500 dancers every year from all over the US and the world, and its main mission is to inspire through dance.
In her spare time, Gabriela loves to travel and loves to consume books on personal development and business.  She also loves dogs, wine, chocolate and all things sparkly. And she's happiest at the beach and performing on stage.  The Stars dancing for HEALS event holds a special place in her heart as she loves the cause and loves that the funds raised help children in need in our local community.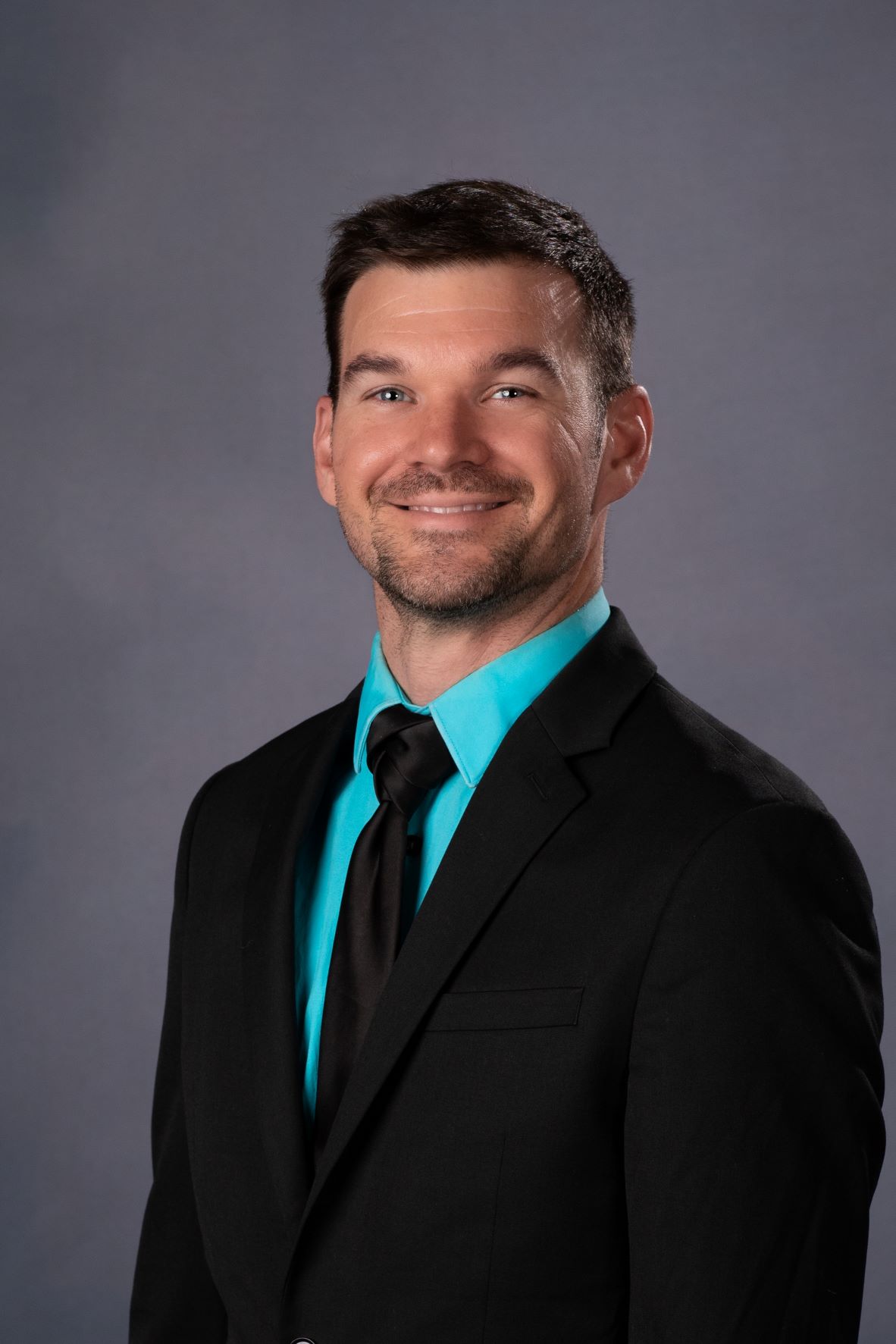 Aaron Greer
Huntsville Ballroom
AARON is co-owner and instructor at Huntsville Ballroom who helps students find their love of dance by applying his knowledge of technique and the body. Aaron believes that anyone can learn to dance no matter how many left feet they have. 
Aaron is rejoining Stars Dancing for Heals for the 9th time. He has twenty three years of dance experience and as a professional competitor he has been a finalist in both American Rhythm and American Smooth styles. Currently, he is working with students toward upcoming competitions
Aaron is a certified dance instructor through Dance Vision International Dancers Association, Licensed massage therapist and certified personal trainer. 
When he is not teaching dance, Aaron does audio engineering in both pre and post production. 
Victoria Greer
Huntsville Ballroom
VICTORIA is both co-owner and instructor at Huntsville Ballroom. She began dance classes when she was just 20 months old and studied classical ballet, tap, jazz, and character before falling in love with ballroom at the age of 15.  She has been teaching ballroom, Latin, Country and Swing dancing since 2018 and enjoys helping her students find new styles of dancing while encouraging them to stretch themselves further than they think they can go. She is certified in Bronze Smooth and Rhythm as well as being a Certified Personal Trainer.
In 2015, Victoria was the first harpist to obtain a BA degree in Music Performance from the University of Alabama in Huntsville. She loves teaching her many harp students the love of music and the beauty and intricacies of their chosen instrument. To date, she has performed with both the Huntsville Symphony and the symphony in Rome, GA. She greatly enjoys playing for weddings, anniversary parties, teas, open house events, and numerous other venues for which a touch of elegance is essential.
While studying dance and music, Victoria also trained as a competitive gymnast. Because of this, she has long enjoyed competing. She moved from competitive gymnastics, where she won many medals as well as the title of AL state champion in her age division, to competing alongside her husband, Aaron. The couple compete professionally in American Smooth and enjoy taking their students to competitions in the Professional/Amature division. 
This will be Victoria's third year as an instructor for Stars Dancing for Heals. She could not be happier than to be working with local Stars and sharing her love of dance with them.
Jonathan Hillman
Independent Instructor
JONATHAN  has over 15 years of dance, teaching, and performance experience.  He is proficient in many different styles of dance with Latin ballroom being one of his favorites.  He has trained under several world renown ballroom dance instructors and has competed in numerous ballroom competitions throughout the years.  His most notable achievement is placing 2nd in Latin and earning the title Vice Champion at the USA DanceSport National Championship.
Jonathan is also avid salsa dancer.  He enjoys the beat and rhythm of the music and the expression that comes from this dance style.  He also has been on several different local salsa performance teams.  He has danced and performed at many different salsa congresses and festivals up and down the east coast.
Jonathan Works as a physical therapist assistant for SportsMed in Madison, AL.  He is currently focusing his efforts on starting his Doctorate in Physical Therapy.  He wants to use this degree to become a dance medicine and performing arts specialist.  He hopes to be able to help dancers recover from dance related injuries so that they can continue dancing at their best.
Jonathan is an active participate in the Huntsville dance scene and community.  When he is not tearing up the dance floor, he is teaching and providing the joy of dance to children and adults as an instructor at Huntsville Ballroom.  This will be the fourth year that Jonathan has participated in the Stars Dancing for HEALS and he is super exercised to be part of it.
Ricky Jenkins, Jr.
Baila Huntsville
UNRICKA  will be making his third appearance in the HEALS event! He was so amazed at how great the atmosphere of the event was last year, he wanted to do it again! He has been dancing for 8 years, having started in 2014 on the campus of UAH. He's had a chance to blossom and showcase his skills across the country in various places such as Atlanta, Memphis, and Las Vegas with various teams in Huntsville. 
His primary style of dance is Latin, focusing heavily on Salsa and Bachata. He also has a background in ballroom as well. Unricka first started teaching at Dance Rocket City, now known as Huntsville Ballroom, dance studio for two years. He then decided to take a break from instructing before moving over to Madison Ballroom. He is now a part of Baila Huntsville, and excited to continue representing them in this years event!!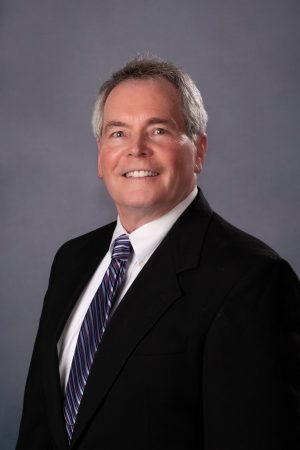 Rick Jones
Southern Elegance

Hal Reid
Independent Instructor
HAL by day, works as an engineer for Boeing. By night, he dances. He's been dancing for 16 years, as both a competitor and teacher. Hal has been dancing for heals since 2012.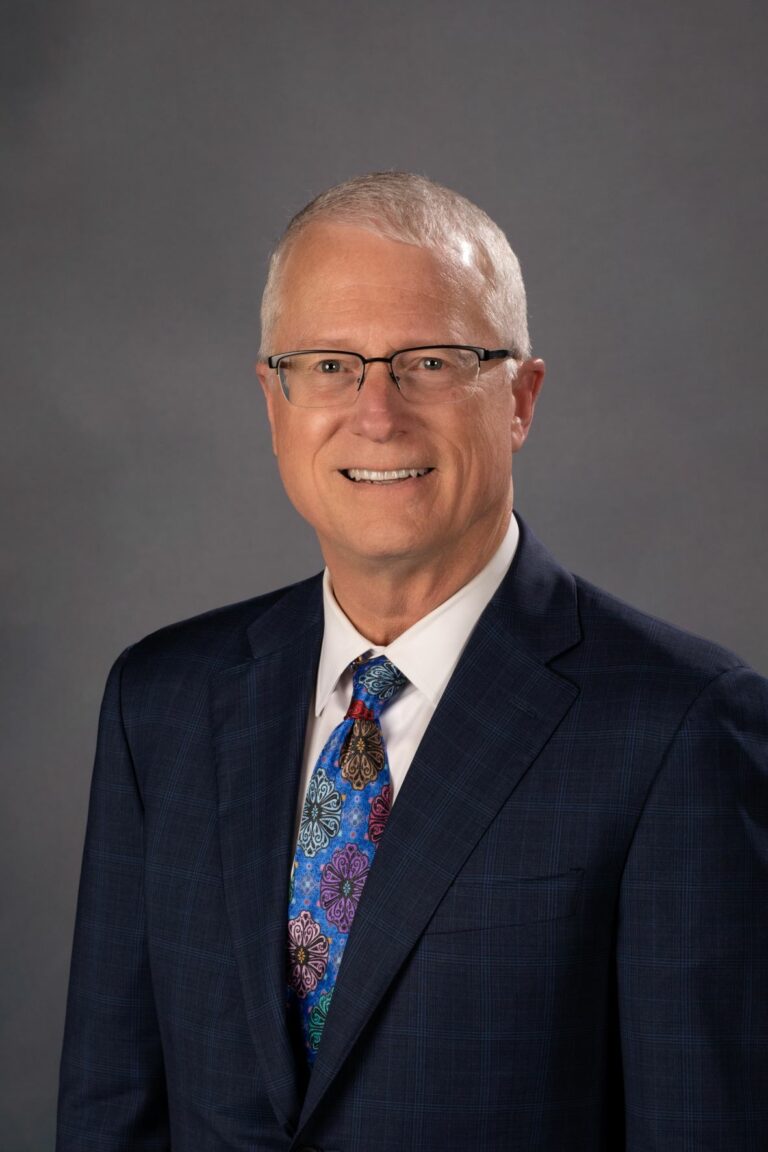 Mike Wright
Vice President & General Manager
WAAY-31 TV
MIKE is in his third year as VP/General Manager of ABC Affiliate WAAY-31 TV. His previous television experience was as VP/GM overseeing both CBS Affiliates KWTX (Waco) and KNTX (Bryant-College Station). He began his career as an on-air broadcaster and news anchor before moving into sales and sales management. For many years, Wright served as radio play-by-play for Texan A&M Women's Basketball and later for ESPN's SEC+ network. Prior to his move to Huntsville, Wright was the "Voice at Kyle Field" for Texas A&M Football.
Wright has served his local communities and profession during his career through board positions with Waco Chamber of Commerce, Waco Business League, Blinn College Advisory Board, Texas Associate of Broadcasters, and was named Texas Broadcaster of the Year. in 2021, Wright was honored to be named as one of four "Educators of the Year" from the George Bush Presidential Library and Museum for his work with Former First Lady Barbara Bush's "Reading Literacy" initiative, in addition to other educational programs impacting students. Most recently he served as Senior Associate Athletic Director for Communications and Community Relations at Texas A&M University.
Mike and his wife, Bethany has been married 27 years and are proud parents of 22-year old twins, Macy, a recent graduate of Texas A&M, and Mason, a Senior at Stephen F. Austin University. A native of Mexia, Texas, Mike is a member of the Blinn College Hall of Honor and is a Distinguished Alumnus. Mike holds and Associate of Arts from Blinn College and a Bachelor of Arts in Telecommunications from Baylor University.
Megan Reyna
Journalist
WAAY-31 TV
MEGAN, a Houston, Texas native came to North Alabama in 2019 to continue her career as a journalist. She comes from Lubbock, Texas where she attended Texas Tech University. She has two degrees, one in Journalism and the other in Dance. After graduating, she worked at a local FOX Affiliate for three years.
Within her three years at WAAY-31 TV, Megan has launched the Saturday morning show, anchored the weekend evening newscasts, and now anchors the weekday morning show. She is excited to continue to call the Rocket City her home.
When Megan is not working, you can find her dancing, walking her dog, Raider, or attempting to cuddle her cat, Coco.
Can't attend our event? We want to share the fun with you! Click the link below to follow along with the program!