Lauren Battle
LAUREN is a dedicated insurance professional who began her career journey after graduating from Mississippi State University in 2006 with a degree in accounting. She initially worked in New York City at a major accounting firm before joining her mother, Carolyn Lankford, at her Allstate agency in Huntsville in 2011. Lauren became the agency owner in 2019 and expanded the business by acquiring another agency in 2022. The Lankford & Battle Agency has been consistently awarded top honors from Allstate, including Pinnacle Elite, National Summit, and the prestigious Agency Achiever Gold award for being ranked Number 1 in their region.
Lauren is happily married to Drew who danced for HEALS in 2011 and is the proud mother of two sons, George and Benjamin, as well as a beloved black lab named Wilson. She cherishes quality time with her family, whether traveling or relaxing by the lake. 
A passionate community advocate, Lauren is a member of the Junior League of Huntsville and former board Member for The Land Trust of North Alabama. She previously served two terms on the HEALS, Inc. Board and is thrilled to be dancing to support this wonderful organization.
In recognition of her commitment to both her customers and the community, Lauren was honored with the Huntsville/Madison County Chamber of Commerce award for Young Professional of the Year in 2014. At her agency, clients can expect a knowledgeable and dedicated team ready to assist with their insurance needs.
Michael Cox
MICHAEL is the Huntsville, AL Site Executive, responsible for leading further development of our local mission and strategy, provide oversight of the strategy execution for the four Raytheon Technologies business units represented in Huntsville, and an ambassador for the local Huntsville community, customer, university, and political activities.
Michael has a wide-ranging background leading space and missile defense programs with a focus on advanced aircraft, space, and radar systems. Prior to joining Raytheon in 2017, Michael was Vice President of the Engineering Solutions Sector of Parsons Government Services (PGS) in Huntsville, AL. He has also served as Director of Missile Defense-Huntsville, for Northrop Grumman-TASC and then Division Director for the Huntsville Region for TASC, Inc. Michael Cox holds an MA in procurement and acquisition management from Webster University and a BS in humanities with engineering minor from the US Air Force Academy.
Michael enjoyed a 27-year career in the U.S. Air Force, retiring in September 2007 as a Colonel (O-6). He served as Chief of the Missile Defense and Missile Warning Radars Division at Hanscom AFB, MA. In this role, he led a System Program Office responsible for seven radar programs valued at $4.2 billion for the MDA, Air Force Space Command, and Electronics Systems Command Taiwan radar foreign military sales. His office was responsible for managing, executing, testing, and delivering a new national missile defense capability, the first to achieve full operational certification. Michael Cox's achievements have been recognized by numerous awards, including the Department of Defense Superior Service Medal and Program Manager of the Year Award of the Space and Missiles Systems Center.
Years ago, Michael had the opportunity to lead a joint U.S. and French Military, along with the U.S. State Department, Medical Support Exercise for 2 weeks, in the jungles of the central African country of Gabon.  They provided medical care (dental, pediatric, immunizations, etc.) to hundreds of Africans from around the region who had no access to basic healthcare. To know that we have the same issues here in the United States is heartbreaking.  Seeing the incredible and life changing results from providing even the most basic medical and dental care was so uplifting to me. To support an organization like HEALS that gives access to basic health care to economically disadvantaged children is not only essential but inspiring to me also.  Children should not be denied or want for basic healthcare and have full access.  HEALS helps meet that vision and goal.
Melissa Marty
MELISSA is the Chief Financial Officer of Huntsville Utilities. With a fondness for numbers and organization, Melissa graduated summa cum laude from Millikin University in Illinois with a degree in accounting, and an MBA (magna cum laude) from Illinois State University.
Over the past 30 years, various opportunities have provided a challenging and rewarding career. Melissa is a Certified Public Accountant, a Certified Internal Auditor, a Certified Information Systems Auditor, a graduate of Leadership Greater Huntsville's flagship program L-30, a graduate of the Diversity Leadership Colloquium Co-hort VIII, and a graduate of the inaugural Huntsville Momentum Leadership class in 2023.
The Marty family, husband Michael, and daughters Olivia and Alexa, settled in Huntsville in 2012.  In 2022, Melissa welcomed two wonderful granddaughters and a new son-in-law into the family. 
She is a current board member of the Tennessee Center for Performance Excellence, a past board treasurer for Fantasy Playhouse Children's Theater and Academy and has volunteered at a variety of organizations in Huntsville and Madison County. Melissa is an avid reader, loves to learn new things, travelling, and she thinks solving puzzles is fun. 
Melissa is honored to be dancing for HEALS and to support the organization's mission.  A child's health is the building block to growth and development. 
Maurice Scott
MAURICE is a successful consumer protection lawyer with United Legal Team where he focuses on identity theft recovery, credit report errors, and other financial abuses. He is the founder of Consumers Unlimited a non-profit that provides financial literacy resources and services. He initially started his consumer work with Credit 1 USA, and Spirit of Excellence, where he has helped thousands of people achieve financial freedom, home ownership, business funding  including professional athletes, entertainers, and entrepreneurs. He currently stars on the number one television show on th Oprah Winfrey Network, Love & Marriage: Huntsville.
Maurice's academic achievements are equally impressive. He graduated with honors from Alabama A&M University, where he played on the championship-level Bulldogs football team, and was the valedictorian of his class at Birmingham School of Law.
Aside from his personal business endeavors, Maurice and his wife Kimmi own Scott Imperium and Scott Imperium Property Solutions. They also founded M-Pact It, a non-profit that focuses on economics, information, and health.
Maurice is not just a successful businessman; he is also a devoted husband and father of four Tat'yana, D'Shayla, Jaylin, and Maurice Jr.. His motto is "Everybody wants your best, so give it to them."
Maurice is dancing to support HEALS because he relates, from his childhood experience, what the children HEALS serve know to be reality – HEALS care is critical.
Sameer & Ruchi Singhal
SAMEER is the President & CEO of CFD Research – a local small business developing technology solutions for government agencies.  His current focus is on further leveraging CFD Research's rich R&D core and getting technologies out of the lab and into the hands of end users. Prior to CFD Research, he spent 7 years at a VC-funded semiconductor startup: Nitronex Corporation in Raleigh NC, where he helped develop an early stage technology through to product sales. Mr. Singhal has over 30 publications in peer-reviewed journals and conference proceedings. Additionally, he has 8 issued patents and 8 patents pending. He received his B.S. from Georgia Tech and M.S. from Stanford University both in Materials Science and Engineering.
Sameer grew up in the Huntsville community and is passionate about giving back and
continuing to make Huntsville a great place to work, live, and play.  He has been an active member of the Huntsville Madison County Chamber of Commerce since 2017 serving a 3-year term on the Board followed by positions as Vice Chair of Small Business (2020), Vice Chair of HREGI (2021), Vice Chair of Economic Development (2022), and finally is serving as the current Chair Elect. Sameer has also served on the Executive leadership team for the Huntsville Heart Walk for the past 5 years. 
His personal interests include playing and watching sports, spending time outdoors,
and time with the family.  Sameer is dancing with his wife Ruchi and they are being cheered on by their son Akash (16) and their daughter Sonia (11).
                               _____________________________________
RUCHI  has more than 20 years of experience in energy efficiency, renewable energy, environmental research, and project management. Ruchi Singhal is currently the Utility Energy Services Projects (UESC) senior program manager at Tennessee Valley Authority (TVA), where she is responsible for engaging and presenting beneficial resources to TVA's federal customers, including Redstone Arsenal, NASA Marshall, and FBI.  Through forward-thinking leadership, she founded and served as Executive Director for one of the first energy-focused nonprofit organizations in Alabama, Nexus Energy Center from 2010-2017.  She currently serves on the Board of Director Nexus Energy Center, which continues to provide resources to our North Alabama community through grants to help the underserved homeowners needing energy efficiency improvements.  Nexus Energy Center partners closely with Enable (formerly CASA), Habitat for Humanity and Alabama Foster Adoptive Parent Association.
 In addition to serving on the Nexus Energy Center Board of Directors, Ruchi serves on the Huntsville Botanical Garden Board, Committee of 100, and is a past director in the International Women's Forum of Alabama.  She was honored to win the Energy Manager of the Year from the Association of Energy Engineers (AEE) in 2014 and has been certified by AEE as a Certified Energy Manager (CEM) and Building Energy Professional (BEP).
Ruchi has a B.S. in Chemical Engineering from Georgia Tech and an M.S. in Chemical Engineering with thesis from N.C. State University.  She and her husband Sameer have two beautiful children: Akash (16) and Sonia (11).  As a family they enjoy going to concerts, traveling around the US, camping and playing lots of board games.  
Dr. Rebecca Uhlmann
REBECCA is a board certified and fellowship trained Breast Surgical Oncologist at the Huntsville Hospital Clinic for Breast Care, which she joined in August 2022. Becky has a B.S. in Psychology (summa cum laude), an M.S. in Industrial/Organizational Psychology (summa cum laude), and worked in business consulting prior to changing paths and pursuing her passion for medicine. 
She earned her M.D. at The University of Tennessee Health Science Center, where she was a member of the Gold Humanism Honor Society. She completed General Surgery residency at The University of Texas Rio Grande Valley and served as the Administrative Chief Resident. She finished her training as a Breast Surgical Oncology fellow at the University of Iowa. 
Although she grew up in the Detroit area, Becky is happy to call Huntsville home now. She first came to Huntsville with her brother, Alex, on one of their annual sibiling's vacations to Adult Space Camp in 2019 at the U.S. Space & Rocket Center! Her parents, David and Roxanna, are retired and enjoying all that the Huntsville area has to offer while living with Becky in Madison. Her personal interests include reading, space science, meteorology, and all things cat-related. She is excited to support HEALS, as she knows that a healthy and productive community starts with a healthy childhood!
Joy & Eric West
JOY & ERIC were introduced by friends at a Huntsville discotheque in 1978 and celebrated the 45th anniversary of that special day again on May 5th of this year (2023). They married in 1982 and have been dancing through life together ever since that 1st meeting on the dance floor.
Eric's 35-year career with Sherwin Williams had them relocate through 4 states before returning to their hometown of Huntsville where their parents and siblings reside.  Along the way they had 2 daughters, Erica and Marisa, who are both married.  Joy & Eric are especially delighted to be "Gram & Papa" to 3 grandsons, Gabe, Liam, and Riley – ages 9, 4, & 2.
Eric and Joy each work for IronMountain Solutions and feel fortunate to work for a company that emphasizes volunteerism and participation in community events.  They discovered HEALS through an IMS event.  They were very impressed with the organization and its mission and were honored to be invited to participate in Dancing with the Stars for HEALS this year.
Eric and Joy believe this is the perfect way to pair their love for dance with raising funds to provide medical, dental, and vision care to children locally who might not otherwise have access to these basic services. They are aware that lack of these vital services can affect a child's behavior at home, performance in the classroom, and overall development and well-being…yet if a child has his/her medical needs met they are more likely to grow up to be healthy, happy, and successful in life.  THIS is the outcome HEALS hopes to provide each child they serve through this/their fundraising effort(s)… And that is why WE dance!
"History will judge us by the difference we make in the everyday lives of children." – Nelson Mandela
Surprise Celebrity Dancer
Christopher Dawson
Independent Instructor
Roberto Dextre
AlaMambo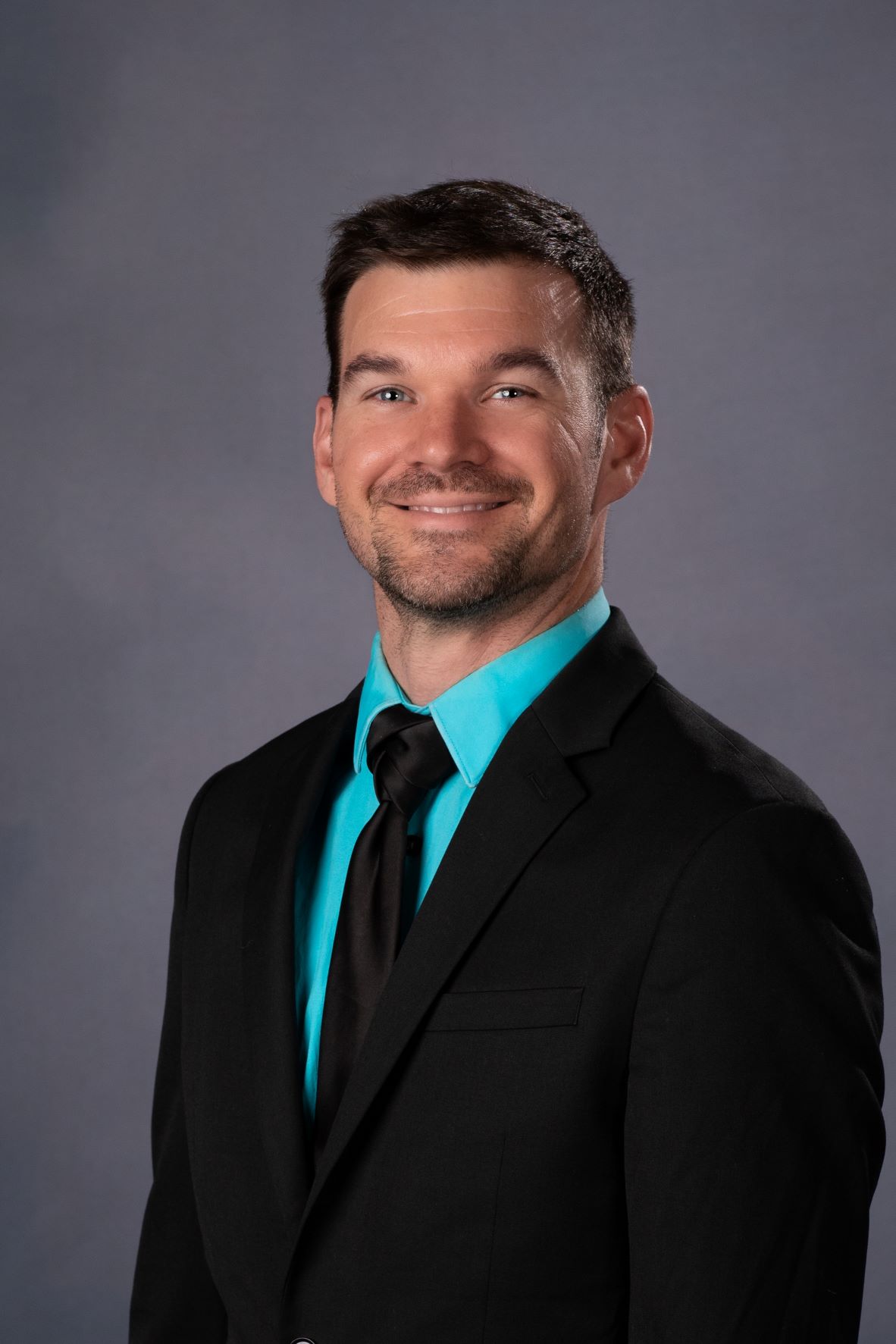 Aaron Greer
Fred Astaire
Huntsville
Victoria Greer
Fred Astaire
Huntsville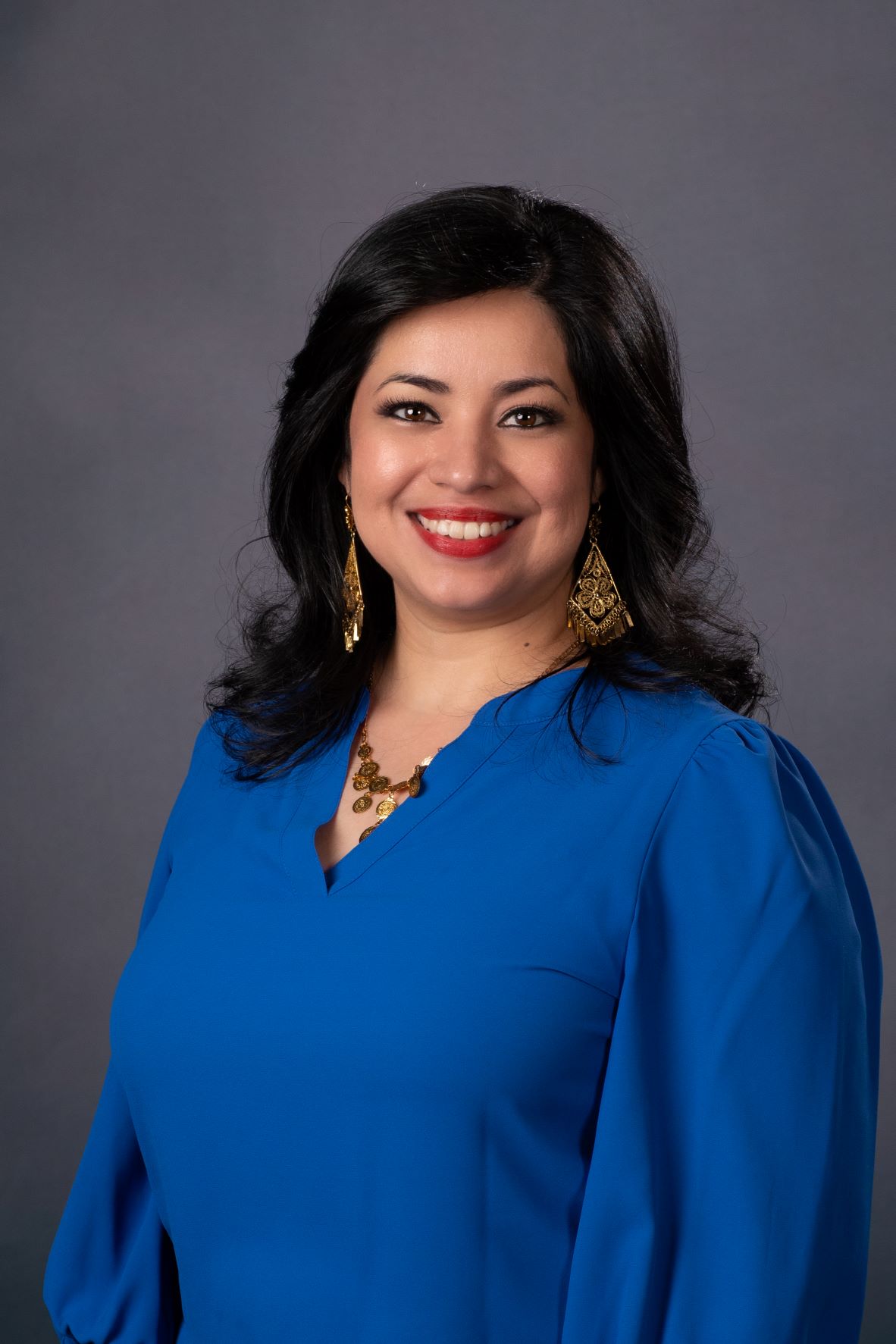 Gabriela Gonzalez
Baila Huntsville
Jonathan Hillman
Independent Instructor
Hal Reid
Independent Instructor
Sofia Ward
Fred Astaire Huntsville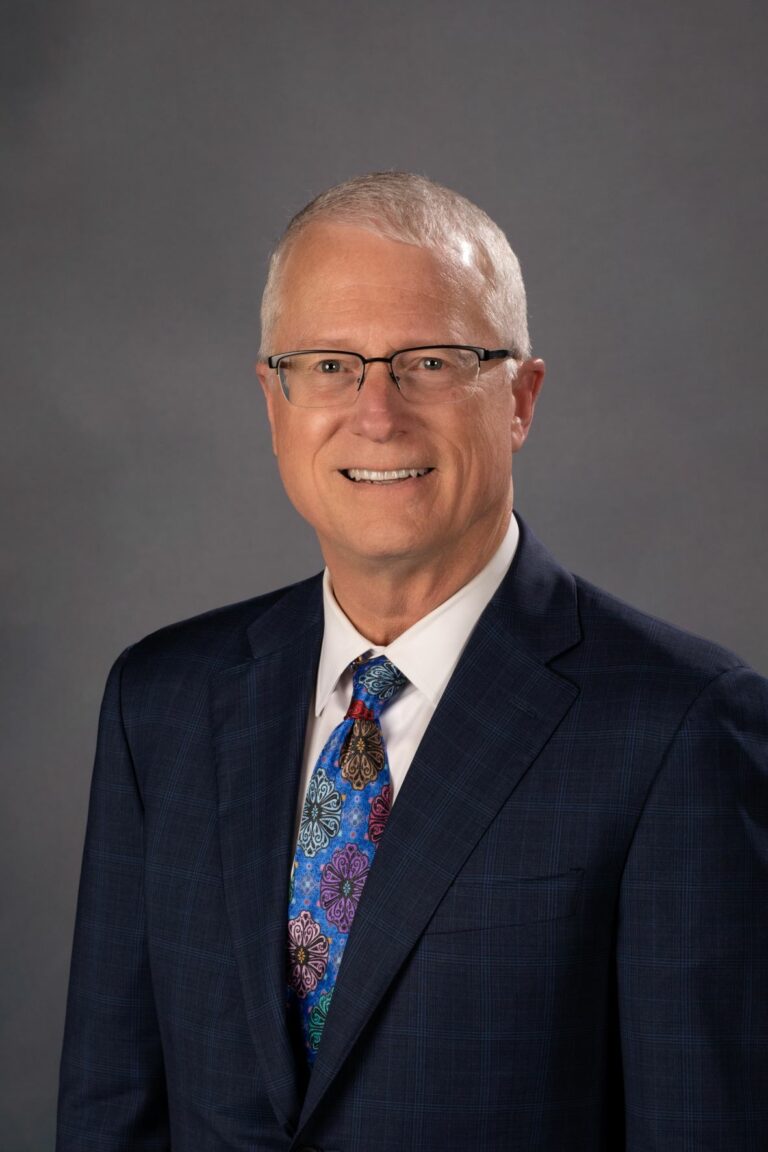 Mike Wright
Vice President & General Manager
WAAY-31 TV
MIKE is VP/General Manager of ABC Affiliate WAAY-31 TV in Huntsville, Alabama.  Wright previously served 15-years as VP/GM of CBS Affiliates KBTX (Bryan-College Station), adding KWTX (Waco-Temple-Killeen) to his duties in 2014.  He spent 27-years with KBTX starting as an on-air co-anchor KBTX Morning News.  For many years, Wright served as radio play–by–play for Texas A&M Women's Basketball and later for ESPN's SEC+ network.  Prior to his move to Huntsville, Wright was the "Voice At Kyle Field" for Texas A&M Football.
Wright has served local communities through participation in hundreds of civic events and fundraisers.  He was honored to be named as one of four "Educators of the Year" from the George Bush Presidential Library and Museum for his work with Former First Lady Barbara Bush's "Reading Literacy" initiative. While General Manager of KBTX, Wright was named Texas Broadcaster of the Year. Earlier this year, WAAY-TV was honored to be named the Alabama Station of the Year by the Alabama Broadcasters Association for the second year in a row, a first by any television station in Alabama.
Mike and his wife Bethany have been married 28 years and are proud parents of 23-year old twins Macy, Texas A&M graduate class of '22, and Mason, class of '23 at Stephen F. Austin University. A native of Mexia, Texas, Mike holds an Associate of Arts from Blinn College and a Bachelor of Arts in Telecommunications from Baylor University.
Demetria Green
Journalist
WAAY-31 TV
DEMETRIA  anchors WAAY 31 News Mornings weekdays starting at 4:30a.m. Demetria was born and raised in the suburbs of Chicago, where she was inspired by award-winning journalists and their desire to tell compelling stories. She hopes to continue that legacy by pursuing the truth, while shining a light on our community's successes and challenges. Her work has received several honors, including an Associated Press award for Best Series on "Alabama's Immigration Debate." Prior to joining WAAY 31, Demetria was the morning news anchor at PHL17 in Philadelphia, Pennsylvania. While there, she played a vital role in expanding the morning news coverage. Demetria is a proud alumna of both Florida A&M University and Governor's State University. In her spare time, she serves as an adjunct instructor at Calhoun Community College. Demetria lives in Huntsville with her husband and two children.
Can't attend our event? We want to share the fun with you! Click the link below to follow along with the program!