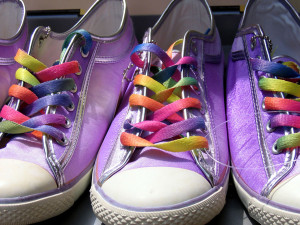 We know kids are still enjoying their summer break, but here at HEALS we are gearing up for the new School Year! We are working on restocking our Heels for HEALS shoe closet and we are running low on lots of sizes. We could use a little help from our friends and this wonderful community to help restock.
As you begin shopping for your children's school clothing, grab an extra pair of shoes for the kids of HEALS!
Please contact Julia or Jen at HEALS to find out more about how you can help! Find out more about Heels for HEALS!