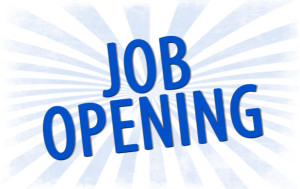 HEALS, Inc. is seeking a Clinical Practice Manager to serve its medical, dental and optometry clinics. This is a new position within the agency. HEALS clinics are located on the grounds of the following elementary schools: Martin Luther King (Medical and Dental), Madison Crossroads (Medical, Dental and Optometry), University Place (Medical) and Morris (Medical).
Job Duties
The Clinical Practice Manager (CPM) reports to the agency's Executive Director, and is responsible for key clinic practice functions of the agency. Duties include physical oversight of the clinics, and supervision of front-line clinic staff members, risk management, clinic efficiencies, and billing processes.
Presence and oversight in the clinics. The CPM will physically visit each clinic on a weekly basis in order to oversee and support clinic staff and observe clinic operations.
Supervisory responsibilities. The CPM will be the direct line supervisor for the lead nurse, lead clinic coordinator, dental program staff and the billing specialist.
Implementation of agency risk management plan. Job functions include managing compliance with regulatory procedures such as OSHA and HIPAA and conducting risk assessments and analyses.
Manage efficiencies in clinical practice. The position includes responsibility for assessment of clinic workloads and implementation of practices to improve clinical efficiency.
Monitor agency billing process. The CPM will oversee the agency's billing process.
Education: Advanced degree in health care management.
Experience: A minimum of 5 years in management experience, and 5 years directly supervising others.
Skill sets: Strong skills in the health care management field, including regulatory compliance, risk management, workplace efficiency, billing procedures and coaching/development of staff members.
Personal characteristics: High level of personal/professional integrity, maturity in challenging situations, ability to work in collaboration with diverse groups of people and innovative approach to work.
To join the HEALS team, please submit resume and/or direct inquiries to jwall@knology.net