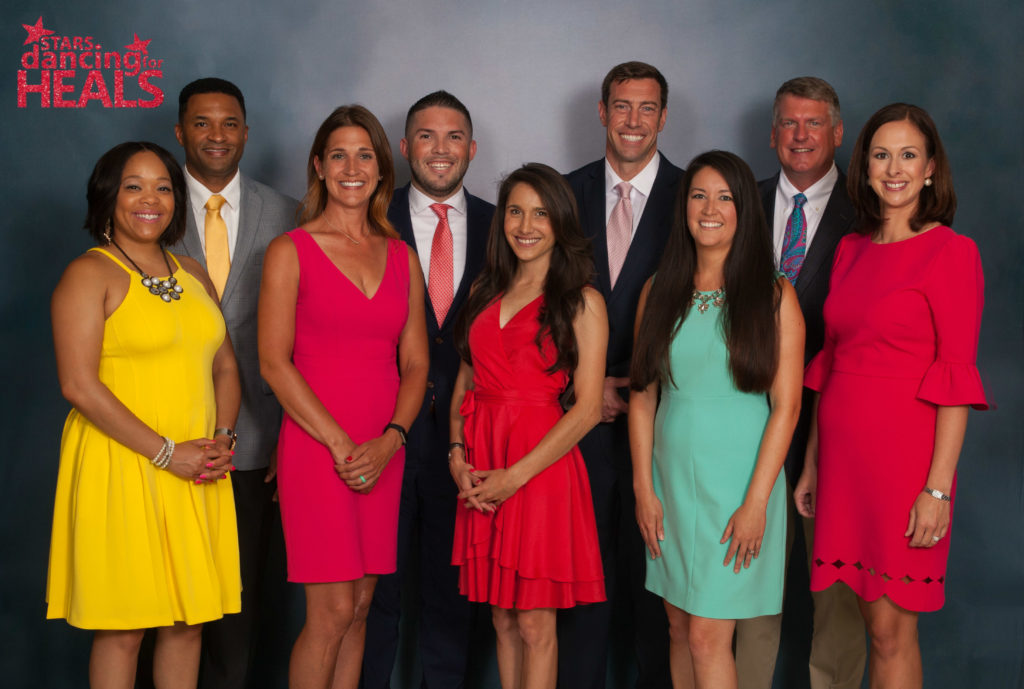 We are thrilled to announce the 2018 Stars for our 12th Annual Stars Dancing for HEALS event!
The Stars' journey kicked off in May when each Star graciously committed to raising at least $20,000 for HEALS while also bravely learning a ballroom dance routine from a local professional dance instructor.
The Star who raises the most money for HEALS through donations(votes) and corporate sponsorships wins the 'Top Champion for Children" award.
Every dollar donated counts as a vote for your favorite Star!
The event will culminate on November 1st at the Von Braun Center. The night will include dance routines performed by each Star and their instructor along with professional exhibition dances from instructors at Southern Elegance Dance Studio, Madison Ballroom, and the North Alabama community. The VBC audience will have the opportunity to select one Star as the 'Crowd Favorite' winner with their votes on the night of the event.
Even if you aren't able to attend, you can participate in this exciting event on November 1st by streaming it live and voting online for your favorite Star!
These are our brave Stars and their instructors:
We invite you to learn more about the event or

for your favorite Star!