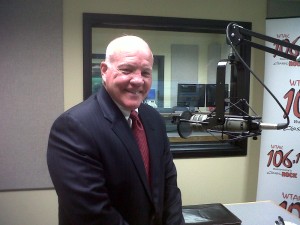 Start listening now to all Huntsville Clear Channel Stations and you will hear our Stars talk about why they are Dancing for HEALS!
The stations to tune to:
100.3 The River
102.1 WDRM
106.1 WTAK
106.5 WBHP 
First to broadcast are Vinny Boles and Kim Lewis! Keep listening for spots featuring our other Stars in the coming weeks!