We are honored to have Ginger Harper as our new 2013-2014 Board President! She is an asset to our Board of Directors and we value her experience and knowledge greatly.
You can read more about Ginger in the following press release from iBeriaBank:
Huntsville, AL – iBERIABANK is pleased to announce Ginger Harper, Senior Vice President and Private Banking Manager has been named Board President for HEALS, Inc. "Health Establishment at Local Schools."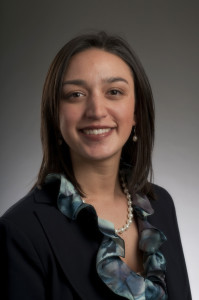 HEALS, Inc. is a non-profit organization in Huntsville, Alabama dedicated to providing accessible quality, school-based primary health care for children through collaborative efforts with the Huntsville City/Madison County school systems and the medical community.   HEALS makes an immediate difference in the lives of many children by providing on-site medical and dental care, mental health counseling, and social services at participating schools. 
 Ginger has 14 years of private and retail banking experience.  She joined iBERIABANK in January 2011 to lead the private banking team.   In her role, she is responsible for lending, investment strategies, trust and financial planning for the Huntsville market.   Ginger focuses on providing comprehensive financial solutions and offers unparalleled service to her high net worth clients. 
 She is a leader in the community.  In addition to her new role as Board President of HEALS, Ginger is a member of the Board of Directors for The Heart of the Valley YMCA, Board Chairman for the YMCA's Child Development Services and serves as a mentor to underprivileged children and other professionals in the community.
"We are thrilled to have Ginger join our Board as President," said Connie Carnes, Executive Director of HEALS. "As a dedicated member of our team for years, she knows our mission and was the perfect choice to help us further our mission of keeping our children healthy and optimizing their opportunities for success in school and society."
 iBERIABANK Corporation is a financial holding company with 276 combined offices, including 181 bank branch offices and two Loan Production Offices in Louisiana, Arkansas, Tennessee, Alabama, Texas, and Florida, 21 title insurance offices in Arkansas and Louisiana, mortgage representatives in 62 locations in 12 states, nine locations with representatives of IBERIA Wealth Advisors in four states, and one IBERIA Capital Partners, LLC office in New Orleans.  The Company's common stock trades on the NASDAQ Global Select Market under the symbol "IBKC."
Contact:
Beth Ardoin, Executive Vice President, Director of Communications (337) 521-4701
Eric Sanders, Regional Group Manager – Huntsville (256) 425-5790