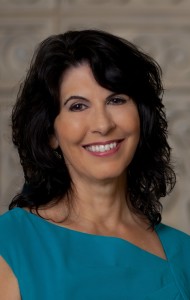 HEALS Executive Director, Connie Carnes, has announced her plans for retirement. She has been the agency's director for 8 years, and expresses deep appreciation to all of the friends who have so generously supported HEALS.
The HEALS Board will conduct a search to find a new director.
Connie will remain at HEALS in a mentoring role during the selection process and for a transitional period following the selection.
---
Job Announcement:  Executive Director (Position Filled)

 Summary of Position: 
The Executive Director (ED) is the key management leader for HEALS, Inc., and is responsible for consistent achievement of the organization's mission.  The ED derives his/her authority from, and is directly responsible to, the Board of Directors, for the efficient and orderly administration of the agency.
The best candidate for this position will have a health care management background paired with fundraising and public relations experience.
Functional areas of responsibility include:
Direction and management of health care practices
Fundraising/public relations/community outreach
Strategic planning
Development and support of staff and board
Financial management
Human resource management
Facilities development/management
Qualifications:
Education:
Advanced degree in Health Care Management
Complimentary areas of study include organizational development, non-profit management and business management
Experience:
5 years in health care management experience or 5 years of comparable management experience
Experience in executing the overall mission of an organization
Skill sets:
Ability to set and achieve long-range objectives, and manage a budget
Experience in development of operational strategies
Proven ability to coach staff and to develop teams
Commitment to quality programs and program evaluation
Strong marketing, public relations, and fundraising experience with the ability to engage a wide range of stakeholders and cultures
Personal characteristics:
High level of personal and professional integrity
Maturity in handling challenging sets of circumstances
Passionate and idealistic toward the mission
Ability to work in collaboration with diverse groups of people
Self-directed, entrepreneurial and action-oriented mind set
Please submit resumés to connie.carnes@knology.net

Resumes will be accepted until February 10, 2017.