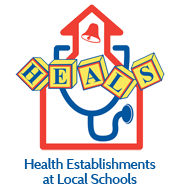 HEALS, Inc. & School-Based Health Centers
Do you have additional questions about HEALS, Inc., our services, or school-based health care for children?
Email us or call our administrative offices at (256) 428-7560.
Where are the HEALS Clinics located?
The HEALS dental, medical, and optometry clinics serve the eligible children and their siblings at our elementary site school locations.
Three of the HEALS Medical Clinics located at Huntsville City Schools are Martin Luther King, Morris, and Sonnie Hereford Elementary. We have two HEALS medical clinics in Madison County at Madison Cross Roads and Madison County Elementary schools. The HEALS Dental Clinics are located at Martin Luther King Elementary in the city and Madison Cross Roads and Madison County Elementary schools in the county. All three dental clinics serve the eligible children from all HEALS site schools. The HEALS Optometry clinics are located at Madison Cross Roads Elementary and Morris P-8.
See all HEALS clinic locations
What kind of care do students receive at the medical, dental, and optometry clinics of HEALS?
If a student is enrolled as a HEALS patient, he or she will receive the same care that they would get at a full service pediatrician's office. HEALS can manage a student's illness(es) at school and therefore decrease absenteeism from school. View a complete list of our services, or give us a call at (256) 428-7560 if you have additional questions.
Can adults access HEALS clinics?
As a School-Based Health Center, HEALS' primary focus is only on the students registered at the school/campus (and their siblings), so we do not see adults.
See below for resources for adults in the North Alabama Area.
Is the HEALS medical clinic the same thing as a school nurse?
School-based health centers like HEALS are not the same as the school nurse's office. HEALS functions as the primary health care provider for its patients, and are able to treat and resolve students' health problems by referring out to specialists if necessary. School nurses often refer students to HEALS.
SBHCs and school nurses know that healthy students learn better. They share an important mission: providing preventive care for all students they serve, with the goal of keeping students in class learning. View the diagram provided by NASBHC (National Assembly on School Based Health Care) explaining the relationship a bit further.
How does a student enroll with HEALS?
Students without insurance at our partnering schools and their siblings are eligible to become HEALS patients. To enroll with HEALS, parents or legal guardians should contact a HEALS nurse or clinic coordinator at one of our site schools to fill out the appropriate paperwork. Students must obtain signed parental consent before using the services of HEALS. We promote family communication by assisting youth to involve their parents in the resolution of health problems.
Can students from other schools access the HEALS clinics?
The number of outside referrals that HEALS is allowed to administer is limited. However, siblings of students attending one of our site schools are permitted to become HEALS patients as well.
How do the HEALS clinics coordinate with their site schools?
The HEALS clinics operate within schools, but are administered with staff and funds that are independent of the school.
Are school-based health centers like HEALS cost effective?
In working directly with medical volunteers and efficiently staffed by nurses, nurse practitioners, and clinic coordinators, the centers avoid high tech medicine and provide basic health care services in space that is donated by the school systems. With their emphasis on prevention and early detection, the centers are able to intervene before youngsters are forced to use the more expensive services of a hospital or emergency room.
Read more about Cost-Savings of School-Based Health Centers from NASBHC (National Assembly on School-Based Health Care)
How are the HEALS clinics making a difference?
Children, especially adolescents, are an increasingly underserved population in Alabama and the nation. School-based health centers like HEALS help eliminate traditional barriers to health care access, including economics and lack of transportation as well as lack of knowledge of available services and the importance of preventive care.
Read more about the benefits of school-based health centers like HEALS and learn about the positive impact we have on student's academic success and the collaboration between schools and centers like ours. (courtesy of SBHA – School Based Health Alliance
---
Additional Resources:
Huntsville City School Systems
Lincoln Academy
Martin Luther King Elementary School
Morris P-8 School
Sonnie Hereford Elementary School
Madison County School Resources
Madison Cross Roads Elementary School
Madison County Elementary School
Other HEALS Resources & Partners
The Community Free Dental Clinic
Even Start Program
Head Start program
Huntsville Hospital Community Health Initiative
Huntsville/Madison County Chamber of Commerce
LifeSouth Community Blood Centers
Mental Health Center of Madison County
Tennessee Valley Combined Federal Campaign
United Way of Madison County
All-Kids
The Alabama Child Caring Foundation (ACCF)
Medicaid
Similar School-Based Health Programs
Kansas City Missouri School Based Services
Colorado Association for School Based Health Care
West Virginia School Based Health Assembly
General School-Based Health Care Resources
The Center for Health and Health Care in Schools
W.K. Kellogg Foundation School-Based Health Care Policy Program
Nation Assembly on School-Based Health Care
Advocates for Youth – School-Based Health Centers
American Academy of Pediatrics
School-Based Health Centers (SBHCs) Frequently Asked Questions
School-Based Health Center related articles
Local and National Health Care Resources
Alabama Department of Public Health
U.S. Department of Health & Human Services Administration
Health.gov
Kids Health
Healthy Children
Child Care Aware
Safe Kids Worldwide
Sleep Help Institute – Children's Sleep Guide
Reading Programs and Resources
Reach Out and Read-Alabama
Summer of a Million Books
Virtual Book Drive
External Health Care Resources for Adults in North Alabama
Call or visit 211.
Click on the "Help starts here" link, type in a zip code and choose the service needed.
Pest Control Guidelines for safety
Pest Control for Expectant Mothers
Dental / Medical
Quality of Life Health Services
www.qolhs.org
2016 Main Ave. SW
Cullman, AL 35055
256-775-0230
888-490-0131
*sliding scale
Choice Medicine / Highway 53 Medical Center
www.choicemedicine.org
8208 Highway 53 North
Toney, AL 35773
256-851-8804 Office
256-852-0838 Fax
*sliding scale
Medical
Alabama Urgent Care
www.alaurgentcare.com
2358 Whitesburg Drive
Huntsville, AL 35801
256-539-7680 Office
256-539-7682 Fax
*$40 fee
* No Appt. Needed
Community Free Clinic
410 Sivley Road SW
Huntsville, AL 35801
256-533-2910 Office
*$35 fee
County Health Department
www.adph.org/madison
301 Max Luther Drive NW
Huntsville, AL 35811
256-539-3711 (Office)
256-536-2084 (Fax)